Editorial, 071⁠–072 | DOI: 10.53260/EGO.202021
---
Short reviews, 073⁠–076 | DOI: 10.53260/EGO.202022
---
Short reviews, 077⁠–081 | DOI: 10.53260/EGO.202023
---
Short reviews, 082⁠–089 | DOI: 10.53260/EGO.202024
---
Short reviews, 090⁠–093 | DOI: 10.53260/EGO.202025
---
Case reports, 094⁠–097 | DOI: 10.53260/EGO.202026
---
Case reports, 098⁠–100 | DOI: 10.53260/EGO.202027
---
Case reports, 101⁠–104 | DOI: 10.53260/EGO.202028
---
Original articles, 105⁠–110 | DOI: 10.53260/EGO.202029
---
Original articles, 111⁠–115 | DOI: 10.53260/EGO.2020210
---
Improvement of dysmenorrhea, menstrual bleeding and continuation rate in women using the new vaginal ring Ornibel®
Abstract
Objective: The current study evaluated menstrual bleeding profiles, dysmenorrhea, vaginal infections, quality of life parameters, and factors associated with continuation of the use of the contraceptive vaginal ring Ornibel®.

Methods: The authors conducted a non-interventional, retrospective, multi-center study of healthy female adults (n=103, aged between 18 and 45 years) using Ornibel® for at least six months. A questionnaire was used to collect data. Changes in menstrual bleeding profiles and dysmenorrhea were assessed using visual analog scales (VAS), and a chi-square linear trend test was used to evaluate the association between the vaginal ring and continuation of vaginal ring use.

Result(s): One hundred women (mean age of 28.64 ± 7.49 years; mean BMI of 23.18 ± 3.37 kg/m²) were eligible for analysis. Menstrual flow and dysmenorrhea reduced significantly during the treatment (from 50 VAS points to 34 VAS points and from 42.5 VAS points to 20 VAS points respectively; p<0.001 for both parameters). The percentage of women with intermenstrual bleeding decreased from 21% to 12% (p<0.022). Seven women experienced vaginal infections. Most women strongly agreed or agreed that Ornibel® was easy to insert (91%). They rated the ring very comfortable or comfortable to use (97%). Continued usage of the ring was associated with these two parameters (easy to insert: p=0.017; feeling comfortable: p=0.001). Fifty percent of partners did not notice the ring during sexual intercourse, 38% occasionally, and only 6% of partners felt the ring frequently or always. Eight women experienced a ring loss during the six months of the study.
Conclusions: These data demonstrate that Ornibel® improves the menstrual cycle profile and that comfort and easy usage are significant parameters determining continued the use of the vaginal ring. Clinical trial register: DRKS-ID: DRKS00014982.
---
Keywords: bleeding intensity, dysmenorrhea., Vaginal contraceptive ring
Citation: Regidor P.,Sailer M.,Calvo E.,Colli E.,Palacios S.,Roemer T., Improvement of dysmenorrhea, menstrual bleeding and continuation rate in women using the new vaginal ring Ornibel®, EGO European Gynecology and Obstetrics (2020); 2020/02:127⁠–131 doi: 10.53260/EGO.2020213
Published: April 1, 2020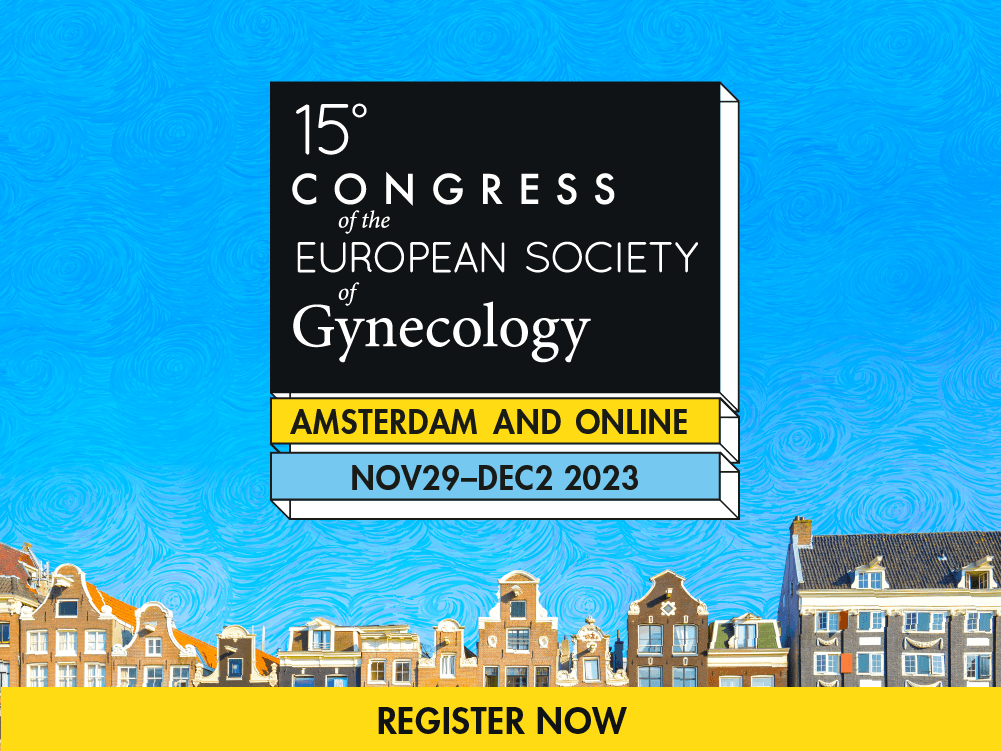 ISSUE 2020/02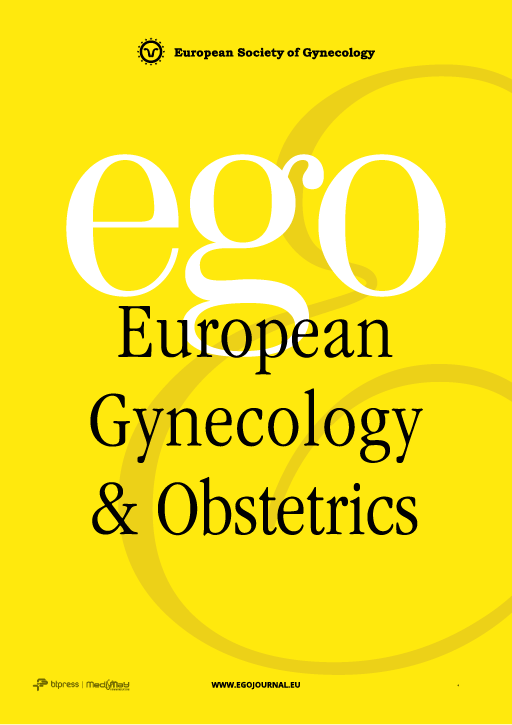 Editorial, 071⁠–072 | DOI: 10.53260/EGO.202021
---
Short reviews, 073⁠–076 | DOI: 10.53260/EGO.202022
---
Short reviews, 077⁠–081 | DOI: 10.53260/EGO.202023
---
Short reviews, 082⁠–089 | DOI: 10.53260/EGO.202024
---
Short reviews, 090⁠–093 | DOI: 10.53260/EGO.202025
---
Case reports, 094⁠–097 | DOI: 10.53260/EGO.202026
---
Case reports, 098⁠–100 | DOI: 10.53260/EGO.202027
---
Case reports, 101⁠–104 | DOI: 10.53260/EGO.202028
---
Original articles, 105⁠–110 | DOI: 10.53260/EGO.202029
---
Original articles, 111⁠–115 | DOI: 10.53260/EGO.2020210
---