In memoriam, 002⁠–002
---
Editorial, 003⁠–003 | DOI: 10.53260/ego.191011
---
Reviews, 005⁠–009 | DOI: 10.53260/ego.191012
---
Reviews, 010⁠–017 | DOI: 10.53260/ego.191013
---
Reviews, 018⁠–023 | DOI: 10.53260/ego.191014
---
Case reports, 024⁠–026 | DOI: 10.53260/ego.191015
---
Case reports, 027⁠–028 | DOI: 10.53260/ego.191016
---
Original articles, 029⁠–033 | DOI: 10.53260/ego.191017
---
Original articles, 034⁠–038 | DOI: 10.53260/ego.191018
---
Original articles, 039⁠–042 | DOI: 10.53260/ego.191019
---
Factors affecting pain perception in outpatient hysteroscopy
Abstract
Background and Purpose: The aim of the study was to evaluate pain severity during and 24 hours after office hysteroscopy in an unselected population.
Methods: A total of 200 women undergoing diagnostic hysteroscopy with different indications were enrolled in the study. Immediately after the examination and at 24 hours visual analog scale (VAS) scores for pain severity were collected. Data on patient age, parity, menopausal age, consumption of anti-inflammatory drugs and biopsy of the endometrium were also collected.
Results: Perceived pain was greater at the end of examination than after 24 hours (p<0.01). Associations were found between higher VAS score and age >50 years, menopausal age, and consumption of analgesics after the intervention. Conversely, there was no association with parity or with the indication for the examination.
Conclusions: The present data confirm that ambulatory hysteroscopy is acceptable to most patients and is safe and reliable.
---
Keywords: Diagnostic hysteroscopy, office hysteroscopy, pain, vaginoscopy, visual analog scale.
Citation: Troia L.,Darino I.,Regini C.,L. Vellucci F.,Orlandini C.,Razzi S.,et al. Factors affecting pain perception in outpatient hysteroscopy, EGO European Gynecology and Obstetrics (2019); 2019/01:039⁠–042 doi: 10.53260/ego.191019
Published: September 2, 2019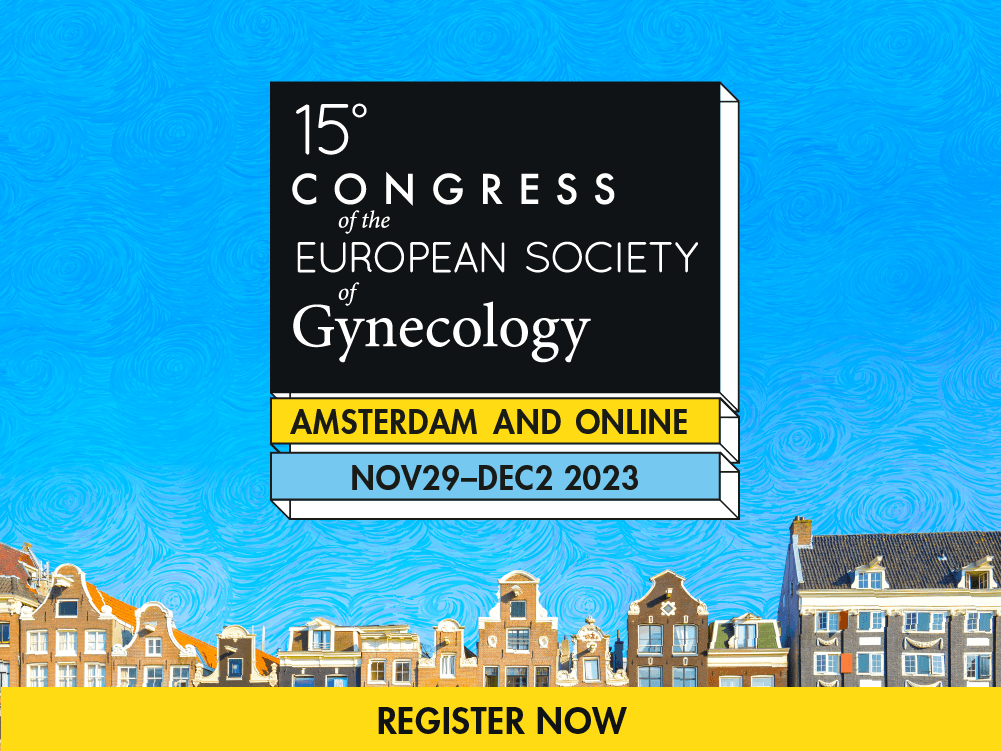 ISSUE 2019/01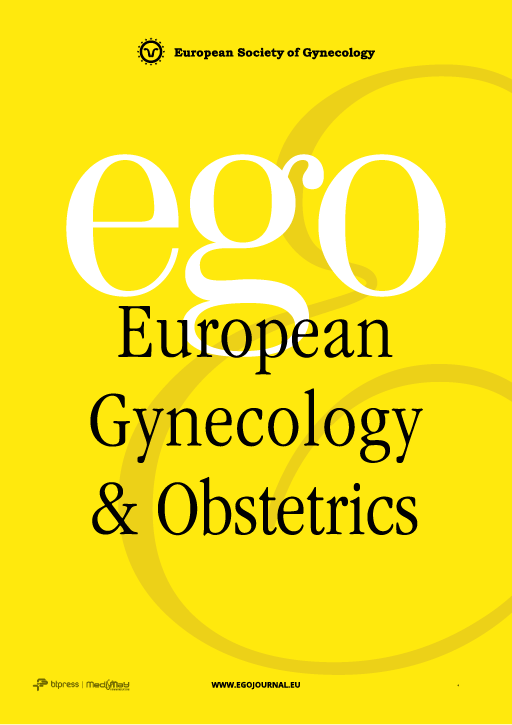 In memoriam, 002⁠–002
---
Editorial, 003⁠–003 | DOI: 10.53260/ego.191011
---
Reviews, 005⁠–009 | DOI: 10.53260/ego.191012
---
Reviews, 010⁠–017 | DOI: 10.53260/ego.191013
---
Reviews, 018⁠–023 | DOI: 10.53260/ego.191014
---
Case reports, 024⁠–026 | DOI: 10.53260/ego.191015
---
Case reports, 027⁠–028 | DOI: 10.53260/ego.191016
---
Original articles, 029⁠–033 | DOI: 10.53260/ego.191017
---
Original articles, 034⁠–038 | DOI: 10.53260/ego.191018
---
Original articles, 039⁠–042 | DOI: 10.53260/ego.191019
---